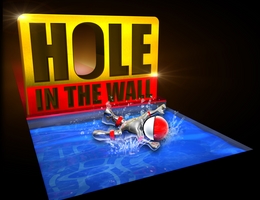 Hole In The Wall
Based on the Japanese game show Nōkabe. Players must contort their body to fit inside a hole in the wall.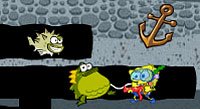 Sponge Bob Square Pants: Sea Monster Smoosh
Help Sponge Bob find Sea Monsters and kill them using either his air pump or falling anchors.
Based on the classic arcade game Dig Dug, by Namco and the TV Show Sponge Bob Square Pants.